I realized that I don't have a basic bread recipe on my blog. I usually bake wholemeal bread or 50/50 or I try new soda breads. I baked a simple bread for Father's Day and I took some pictures so I can share my basic recipe.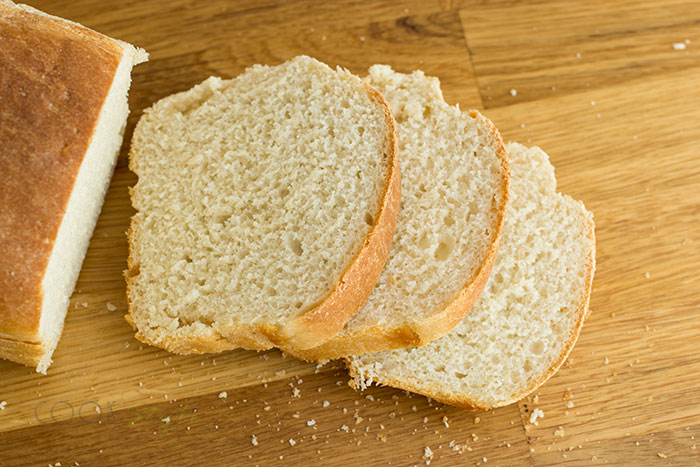 Ingredients for 1 loaf:
– 450g strong white flour
– 8g East bake yeast
– 300ml lukewarm water
– salt
– 1 spoon oil for greasing the baking tin
Measure the flour in a large bowl, make a well and put the yeast in that well. Put the salt on a side, so it doesn't touch the yeast. Tip the lukewarm water on top of the yeast and start mixing it with a spoon. When some of the flour is incorporated, tip all on a floured worktop and start kneading the dough. Knead for 15 minutes.
Put the dough in the greased baking tin and cover it with a thick tea towel. Leave it to rise for 45 minutes to 1 hour. If it's warm, the dough will rise faster.
Preheat the oven at 200C or 180C fan. Brush lightly salted water on top of the bread. Place the bread in the oven and bake it for 30-40 minutes. If you don't use a fan oven, remember to move it the other way around in the oven, so it bakes evenly. Using a wooden skewer, test that the bead is baked.
Take it out of the oven and leave it to cool for a few minutes. Using a knife, go around the baking tin, so the bread is not stacked to the sides. Take it out of the tin and leave it to cool for 5-10 minutes on a cooling rack.
The bread is ready to be served.
Do you like baking bread? Do you have a basic bread recipe that you use or you prefer adding condiments or other ingredients each time?