I bought a Bosch MUM4807GB Stand Mixer 6 months ago and I've been using it quite often. This is why I thought I should talk about it on my blog. The main reason I got the mixer was to knead small batches of dough for bread. It has more features, but I will talk about the things I've used it.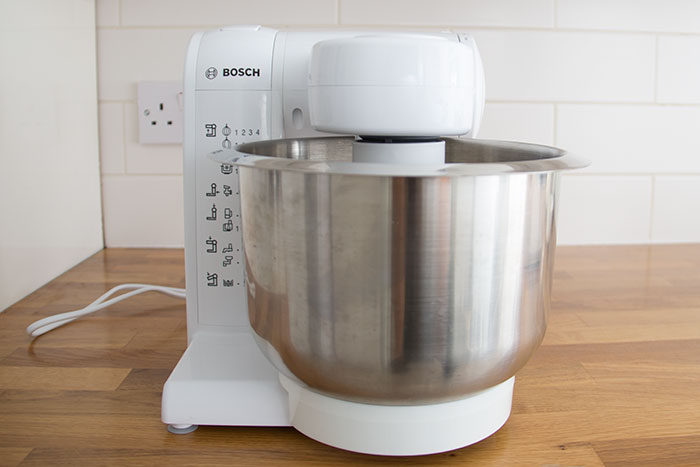 The stand mixer is small and it's easy to store without a lot of hassle. It comes with a stainless steel, 3.9l mixing bowl and 3 attachments: whisk attachment, dough hook, flexible beater tool. It's powerful too, at 600 watts. These were the main reasons I got it. Also, it's very affordable, its price varies between £70 to £90.
Even though the main reason to get it was to knead bread dough, as I said earlier, I made other things with it too, like whipped cream and cake batter. It works out great. The only negative I have is that the bowl is thin and it can be uncomfortable as it presses on the hands when I take out the thick dough. It's not an issue with batter and cream, obviously.
Another small negative is that if you raise the beater when it is facing forward, it catches on the front edge of the bowl. I don't actually mind that, as I take the beater out gently, so it's not an issue for me.