This is the first time I share my recipe for Papanasi, a Romanian dessert consisting of cheese doughnuts, sour cream and lots of preserve. My husband and I love this dessert and it's something we used to have as children.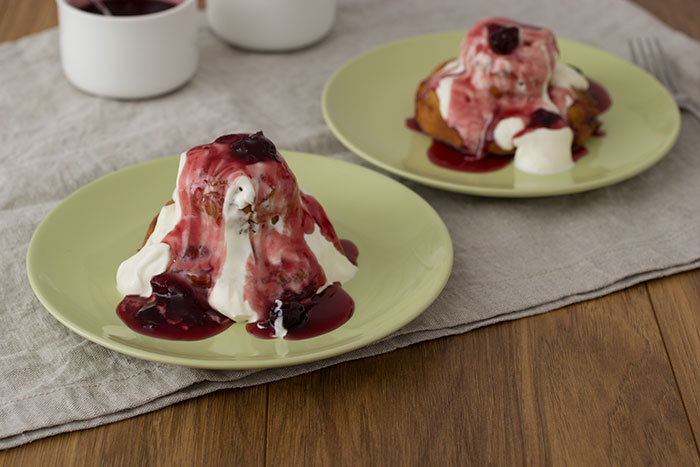 I don't add any sugar in the doughnuts because I love pouring a lot of preserve on top, if you prefer a sweeter version of the doughnuts, add sugar. They will have a slightly darker colour. For Papanasi, I used soft cheese and this is the best option that I tried so far. When it comes to preserve, I would recommend cherry preserve, with the fruits intact and syrup. It's better for this dessert than regular jam.
Their texture is aerated, as you can see in this picture. It's a delight to eat.
Ingredients for 4 servings:
– 75g plain white flour
– 75g plain wholemeal flour
– 250g light soft cheese
– 2 eggs
– 1/2 tsp baking powder
– 1 tsp vanilla paste
– oil for frying
– extra flour for dusting
– sour cream
– cherry preserve