Have you ever tried to Make Your Own Specialty Olives? Like the ones you get at fairs or in the supermarket? But much cheaper and with the added bonus that are homemade? I made flavoured marinated olives hundreds of time. This time I've used sundried tomatoes, herbs, fresh garlic and a blend of vegetable oils.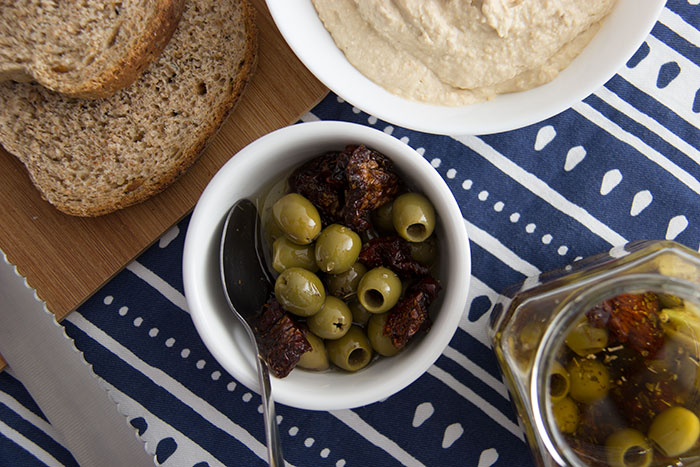 The recipe is, obviously, vegan and naturally healthy. I will list the ingredients, but without mentioning the weights. It's all down to your taste and how you want to make the olives. It doesn't take a long time to prepare them, but it takes a long time for the olives and sundried tomatoes to infuse. I would suggest waiting at least 2-3 weeks for the sundried tomatoes to soften. If you are not using sundried tomatoes, or if they are already soften, then it takes only a week to ten days for the olives to infuse and get the flavours from the spices and herbs.
I don't suggest using fresh herbs, as they have moisture. There are plenty of delicious dried herbs that will work great. I used fresh garlic, but you can use garlic powder if you fancy, it will work just as good. I always add different spices, and they always turn out great.
This time I've used chilli oil. Basically it's vegetable oil infused with chilli flakes, nothing too complicated. If you don't have chilli oil (do make some, it's great on pizza/pasta, and in sauce), it doesn't matter, you can use some chilli flakes. The chillies will infuse the oil in a week or so, plenty of time before you should open the jars and enjoy them.