I found this recipe in a cookbook and I've decided to give it a try. I was impressed how well it turned out to be. It's versatile, I've used the peppers as a side dish with omelet and on pizza, but it can be added to a lot of other dishes. It's very easy to make, so that's an added bonus. I used 900g peppers, oil and salt.
Slice them and put them in a large bowl. Add a pinch of salt and 2 spoons of olive oil and mixed them.
Place the peppers on a pizza baking tray and left them in the oven for about 1 hour.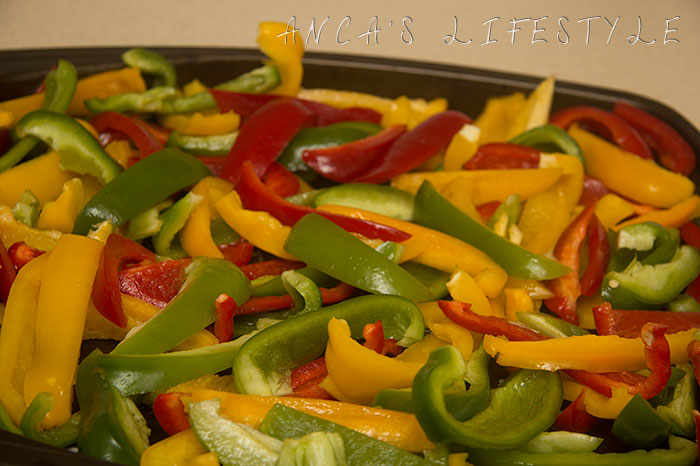 They are ready when they are soft.

As I mentioned, they are a nice addition to a 2 egg omelet and a slice of blue cheese. Sorry, no pictures of the pizza.