Today it will be a different kind of post. This weekend I was invited* to the Cake and Bake Show in Manchester, see details of the event. I had a fab time and I wanted to share what I did on that day with you, my readers. I will share plenty of pictures, so prepare yourself for many amazing looking cakes.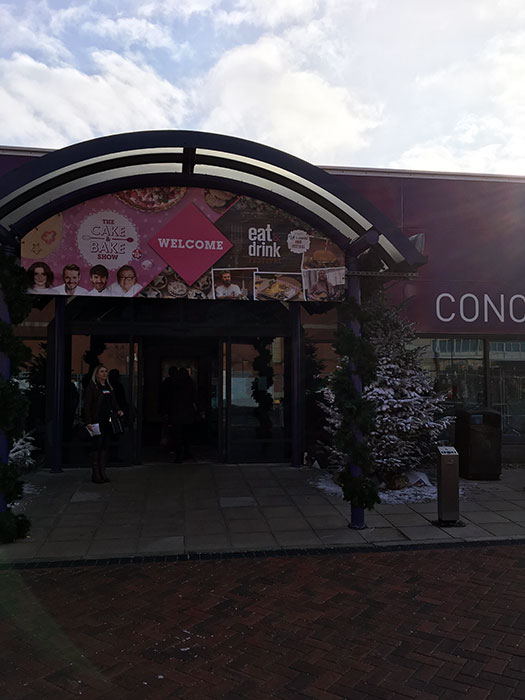 The Cake and Bake Show took place at Event City in Manchester. When we arrived, the car park was already full, so we parked at Trafford Centre nearby. I'm delighted with Trafford Centre, recently we went there more often, like a couple of times a month. There are so many wonderful shops and their food court looks amazing too, have a look at my Cafe Rouge review, if you fancy.
Now, let's enjoy the cakes. I will talk about the stands and what I got from Cake and Bake Show a bit further down in the post.
Aren't the cakes amazing? I always marvel at the beauty and delicate details of the cakes. Now, let's talk about the stalls. The show was so busy that I wasn't able to take as many pictures as I wanted. There were plenty of stalls with drinks, like Toffee Vodka, Gins. Plenty of stalls with cheese and cakes. Of course there were some huge stalls with decorating equipment, food colouring, tins, and so on.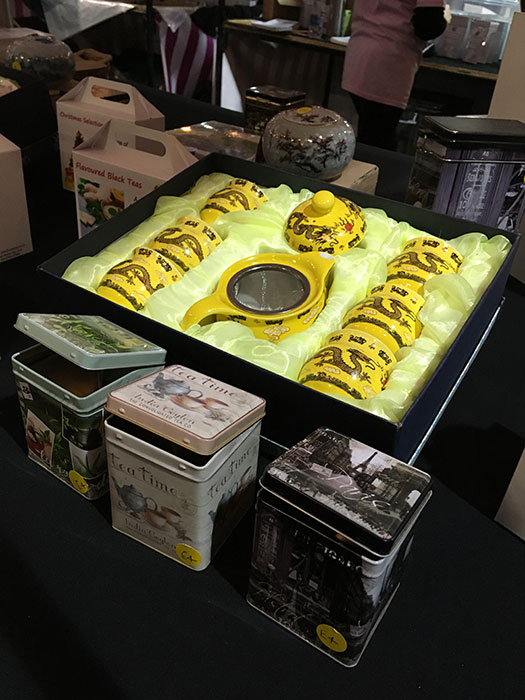 The tea stall was big and it had some beautiful pieces, perfect as Christmas gifts.
There were a few stalls with aprons, my favourite being this one, vintage style. I do wear an apron when I'm cooking, but I already have a few.
The show was decorated nicely with Christmas trees. It even was a Christmas tree stall, by a local tree farm.
Cocoa and cocoa nibs, something fab. As I bought some cocoa the day before going to the show, it was pointless to buy more, but I will keep this in mind for next year.
I mentioned the baking tins earlier. There were plenty to chose from.
This is how busy the cheese stands were.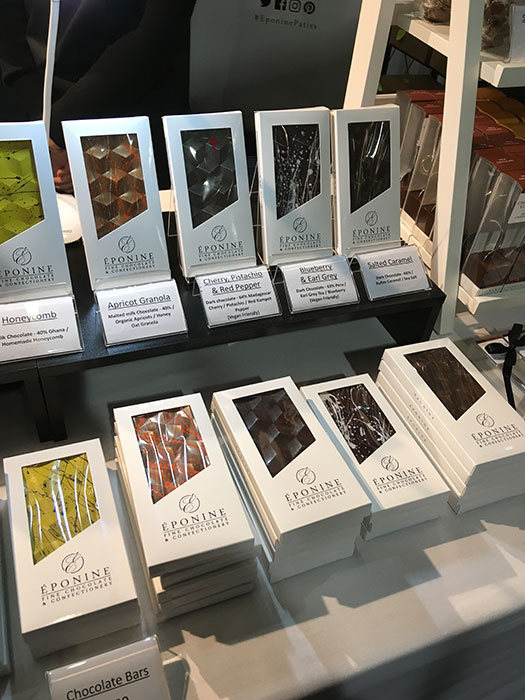 Of course there were stalls with flapjacks, cakes, brownies, marshmallows, and many other delicious things.
From the event I bought freeze dried strawberry, a huge package for only £5. They had a few other fruits, but I wasn't sure what to do with such a big bag. I will order from them online or at the next Cake and Bake Show. My husband got some flavours, Mojito and Caramel, that are suitable for drinks. He loves flavoured coffee. We tried one of the flavours yesterday evening and it was fab. I would buy more from them.
I also got some gel food colouring, suitable for Christmas, small snowflake cutters that I can't wait to try. Besides this, I also bought a couple of jars of Jim Jams, a chocolate spread that is lower in calories because it doesn't have sugar. We also got a goodie bag because we purchased an event guide. I don't think the goodie bag was worth how much we've paid on the event guide.
My husband and I had a wonderful time at the event. With the same ticket you can visit two more events, Eat & Drink and Ideal Home. I will blog about those two on my lifestyle blog, so make sure you have a look there tomorrow, if you fancy reading about them.
*I was invited to the event. All opinions and pictures are my own.