I can't take credit for it, because it was a joint venture between me and hubby. You can make 500 g of chocolate spread. Per 100 g has 322.3 calories – 25.3 g proteins; 10.8 g fats; 36.4 g carbs; 4.2 g fibers.
Ingredients:
– 400 ml milk
– 100 g unrefined sugar
– 3 spoons of cacao
– 100 g whey powder (chocolate taste)
– 3 spoons of peanut butter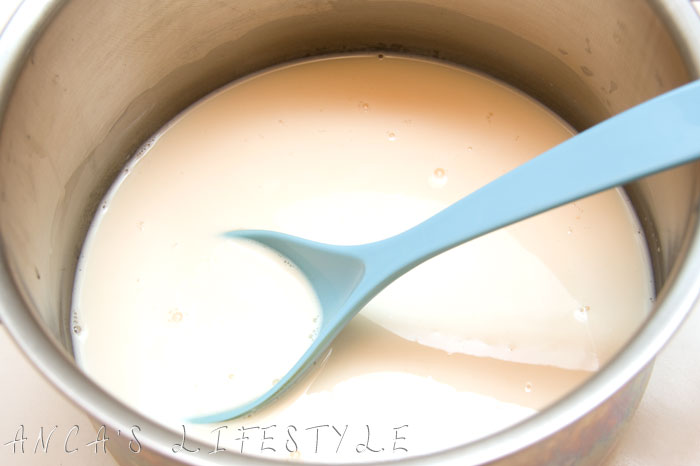 The sugar is dissolved in milk over low heat.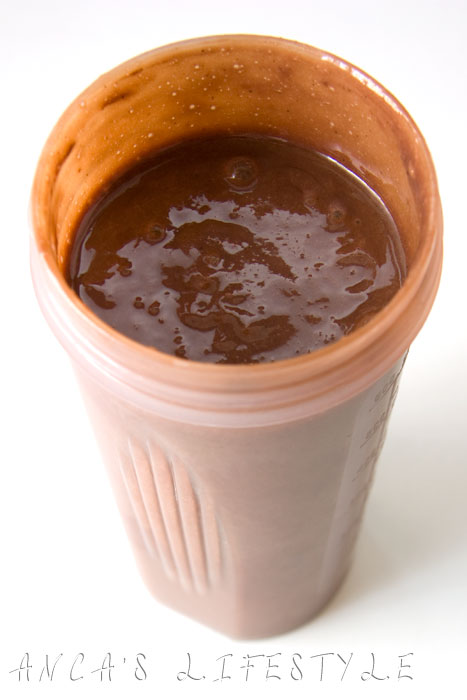 After the sugar is dissolved, the milk is poured in a shaker with 4 scoops of whey powder.
The cocoa is added in the shaker as well. It's easier to mix them together.
The mixture is poured into the pan.
We've added two types of peanut butter: smooth and crunchy. The texture of the crunchy butter gives a very nice flavour to the spread.
Mix them thoroughly over a low heat until the butter melts and that's it.
Enjoy!