This pineapple dessert is a show stopper and it's perfect for someone at a diet. It's very easy to make and it tastes great.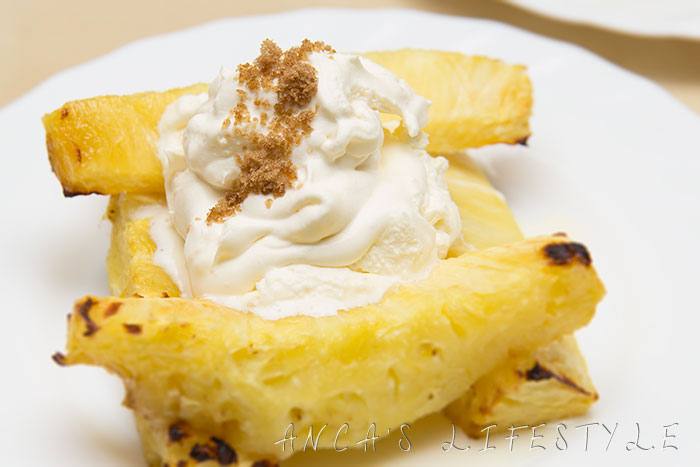 For 2 servings of Pineapple dessert:
1 pineapple, very ripe
100 ml double cream
1 spoon of icing sugar
1 spoon of muscavado sugar
The pineapple is cut into long pieces and grilled for 10-15 minutes. The pineapple should be turned a few times, to be grilled on all sides.
Meanwhile, mix the double cream in a bowl, add some milk if it is too thick and the icing sugar. The cream will not be sweet, but the pineapple will be even more sweeter after grilling and the dessert will be balanced.
After the pineapple is grilled, arrange the pieces on the plates, put the whipped cream on top and sprinkle the muscovado sugar.