Maybe posh jelly is not the way to describe the recipe, but for me it's posh enough to give it this name. It's so easy to make, and it's healthy.
For the jelly I followed the instructions on the pack. The vegetarian gel has only 2 ingredients: some sugar and agar, that is a Japanese algae.
For 2 servings:
– 400 ml juice, I've used natural grape juice, with no added ingredients
– 1 sachet of vegetarian gel
– 50g grapes
– whipped cream
Dissolve the gelatine in the juice and put the mixture on the hob for 2 minutes.
Let it cool down for a couple of minutes and after that poured it into the glasses.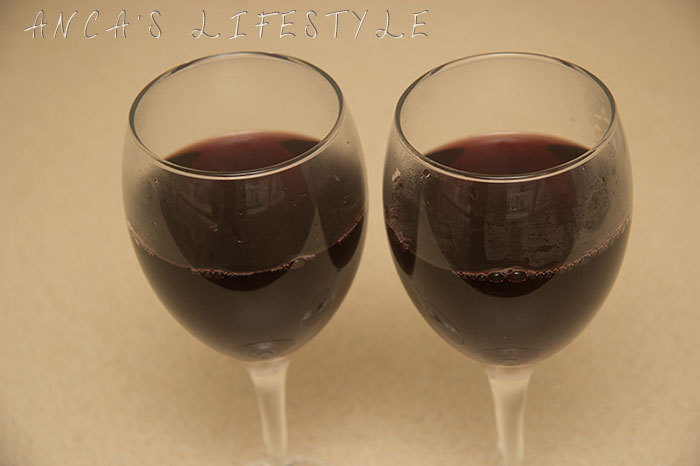 It's ready to go in the fridge.
Unlike the pork/beef gelatin, the vegetarian one sets much more rapidly. When it starts to set, add the grapes and stir with care. It can be served in 1 hour or so.
When it was ready, I've topped it with a quenelle of unsweetened whipped cream (made from double cream, less than 1 min with the mixer).