Nothing tastes better than a homemade bread taken out of the oven. I try to bake my own bread as much as I can. This recipe is for the basic bread.

Make a dough from 500g wholemeal flour, 10g yeast, sea salt and water. It should be sticky, but not too sticky. If you want, you can add a spoon of oil. Knead it for a few minutes.
Leave it to rise for an hour.

After it doubled in size, knead it for a couple of minutes and put it in the tray. Leave it to rise again for one hour.
Pre-heat the oven at 180C fan (200C conventional) and bake it for 30-40 minutes. Try it with a wooden skewer to see if is baked.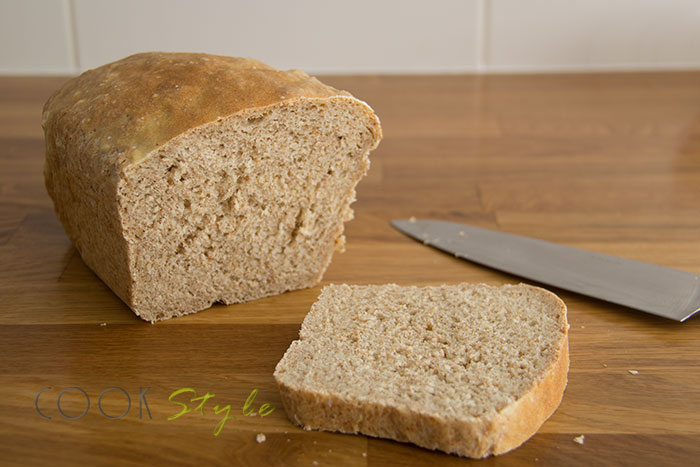 It's so easy to bake bread, it smells delicious and it's so tasty. To this recipe you can add so many different things to make it even more exciting: seeds, herbs, chilli oil.
Linking up to: Tinned Tomatoes.