I love trying new jam flavours. I had blueberries and looked on spice shelves to see what I can add, cardamom was the one that made me smile. I've tried it and it tastes amazing, I love the flavour combination and I've used it in a smoothie too.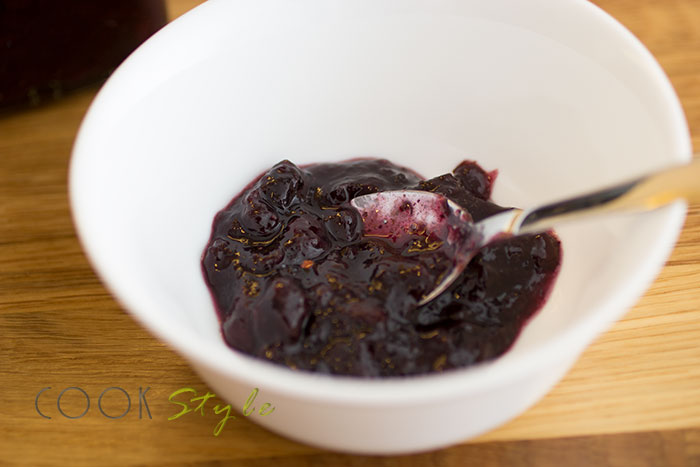 Ingredients for Blueberries and cardamom jam:
– 500g Blueberries
– 150g sugar
– 6-8 pods of cardamom
Wash the blueberries, put them in a pan and add the sugar.
Leave it to boil on low heat on the hob.
Take 6 to 8 cardamom pods. Remove the seeds from the pods and crush them with the mortar and pestle.
You can use a spice grinder, but it was a small quantity and I thought it's easier with the mortar.
Add the cardamom in the jam while it's on the hob. Stir the jam to incorporate the spices.
When the jam is ready, pour it into a sterilized jar.
Enjoy.