This was my first attempt to make gluten free scones. It was also the first time I've tried to modify a recipe to be gluten free. I've read about the gluten free requirements because I don't know much about it as we don't suffer from gluten intolerance. I tried it because only by challenging myself I can evolve as a cook.
So, I've stared with my basic scone recipe (adapted from Mary Berry) and I changed the self-raising flour to almond flour. I also changed the fat provenience from butter to peanut butter, to be extra healthy.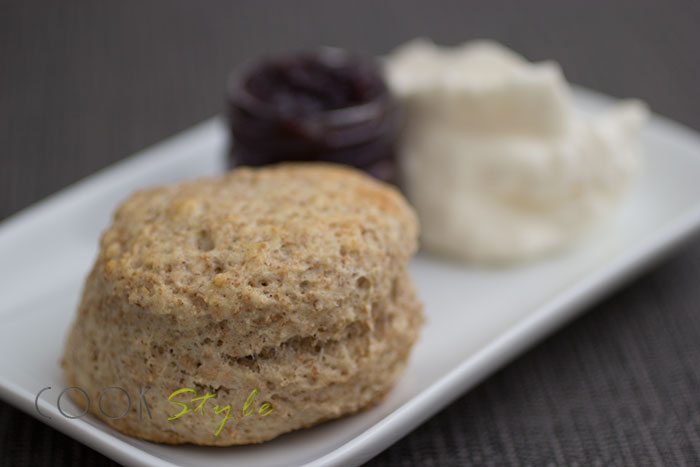 I served the scones with unsweetened whipped cream and homemade blueberries and cardamom jam.
The scones were delicious, but obviously they didn't raise as much as with wheat flour as the almond flour has a higher content of fat.
Ingredients for 6 scones:
– 225g almond flour
– 1 teaspoon baking powder
– 35g peanut butter
– 30g sugar
– 1 egg
– 110 ml milk
Measure the ingredients with a scale. It's very important to have the right balance.
Mix the dry ingredients.
Beat the egg and incorporate the milk. Pour the egg on the dry ingredients and mix them. Keep some egg mixture in the bowl to brush it on top of the scones before baking.
Place the scones on a baking parchment and brush them with the egg mixture.
Bake them in the pre-heated oven at 200C (180C fan) for 12-15 minutes. Leave them in the tray for a couple of minutes and then put them on a cooling rack.
Have you ever made gluten free scones? Leave me a link in the comments if you'd like.