I wanted to name the post Flowers in vase, bread centerpiece, but, somehow Flours seemed more appropriate. At Great British Bake Off is Bread Week and I love baking bread. The signature challenge is a sweet dough with a twist. The technical are dampfnudeln, German steamed bread. The showstopper required the use of three different flours to create a huge centrepiece.
I thought of doing dampfnudeln, but the idea of making a bread centerpiece was too exciting to miss. Also I loved the challenge of using so many different types of flour. My centerpiece is not huge, but I used 5 types of flour: rice flour, semolina, cornflour, wholemeal and white.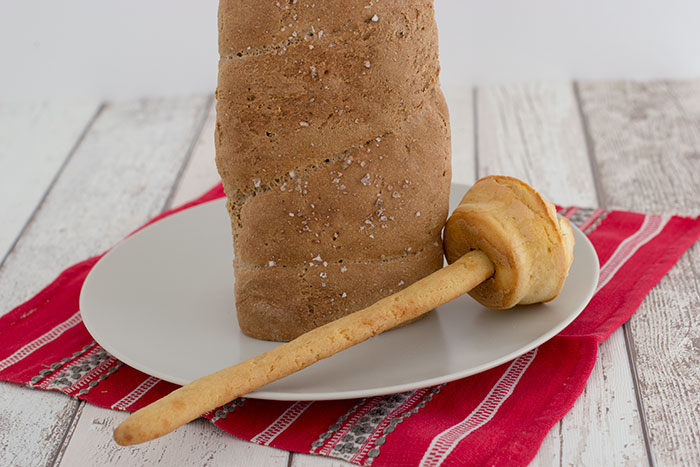 To make the centerpiece I've baked a wholemeal and white loaf, the classic bread recipe, but with a mix of 300g wholemeal and 150g white. The flowers were cornbread and the stems were rice flour and semolina bread sticks.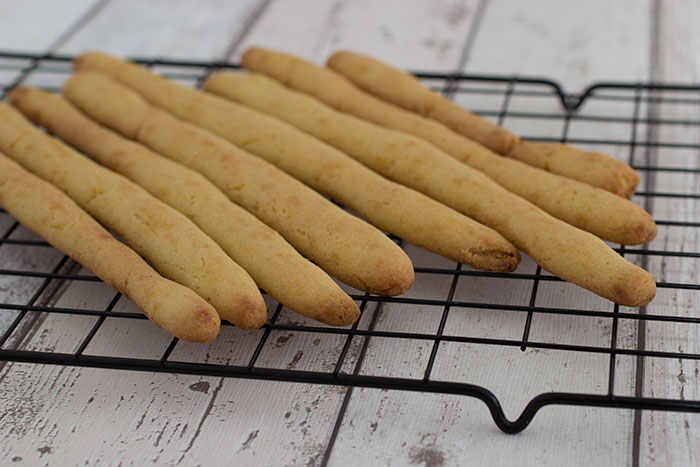 Ingredients for semolina and rice flour breadsticks:
– 120 g durum semolina flour
– 100 ml water
– 90g rice flour
– 30 g cold pressed rapeseed oil
– 5g easy bake yeast
– 5 g sugar
– salt
Combine the semolina with the rice flour and salt. In a small bowl put the yeast with the sugar and water and dissolve. Stir in the oil. Pour the liquid mixture on top of the flour. Using a spoon combine the ingredients. Tip the mixture onto a floured surface and start kneading. Knead for a few minutes. Make breadsticks and put them to rise on the baking tray that is lined with baking paper.
Leave the dough to rise for an hour. Preheat the oven at 200C or 180C fan. Brush the breadsticks with salty water and bake them for around 15 minutes. Remove from the oven, and cool on a rack.
Ingredients for 6 small cupcake shaped cornbread:
– 130g cornmeal
– 130g white flour
– 1 tsp baking powder
– salt
– 1 egg
– 240ml semi-skimmed milk
Preheat the oven to 200C or 180C fan.
In a bowl, mix the flour, egg, cornmeal, milk, baking powder, and a pinch of salt. Beat until well mixed. Grease a cupcake baking tray with oil and pour in the mixture.
Pop the cornbread into the oven to bake for 30-35 minutes. Once baked, take it out of the oven and let it cool for a couple of minutes. Remove from tray and let to cool on a wire rack.
I love baking the bread, each bread has its own flavour and texture. I could have used spices and herbs, but I wanted to see how they are without other additions. I will make these recipes again. I'm happy I've decided to bake the showstopper, I will make bread centerpieces for special occasions as they are stunning.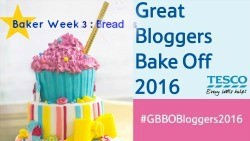 Update: I got star baker for the bread center-piece from Mummy Mishaps