The title says Mulled wine for kids, but it's a little misleading because the recipe doesn't have wine, obviously. I don't have kids and I didn't think of a non-alcoholic mulled wine before having something similar in the goodie bag from Holland & Barrett event. I enjoyed that mulled punch so much, that I wanted to make a kid friendly mulled wine.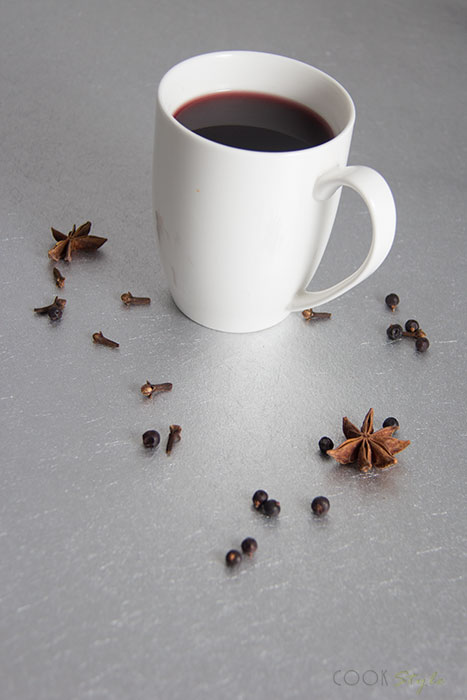 Ingredients for 2 mugs of Mulled wine for kids:
– 600ml natural grape juice
– 1 star anise
– 10 buds of cloves
– 10 juniper berries
Put the spices with the juice on the hob at medium heat and bring it to boil. Let it boil for two-three minutes. Strain the mulled wine and serve.
It's so easy and I'm sure the little ones will love it. I didn't add any extra sugar as the grape juice is sweet enough on its own. You can use any grape juice, I prefer the one that is not from concentrate and it doesn't have any other ingredients.